TIOGA
50' Aage Nielsen Yawl. It was a true pleasure to redefine the colours and lines of TIOGA. The owners have kept this boat their priority and it show. Tioga turns heads at every stop. During her stay at the shop she received new varnish and paint all around, re caulked the decks and replaced a section of the cap rail. To top it off we added gold leaf lettering and a gold pinstripe. Stunning!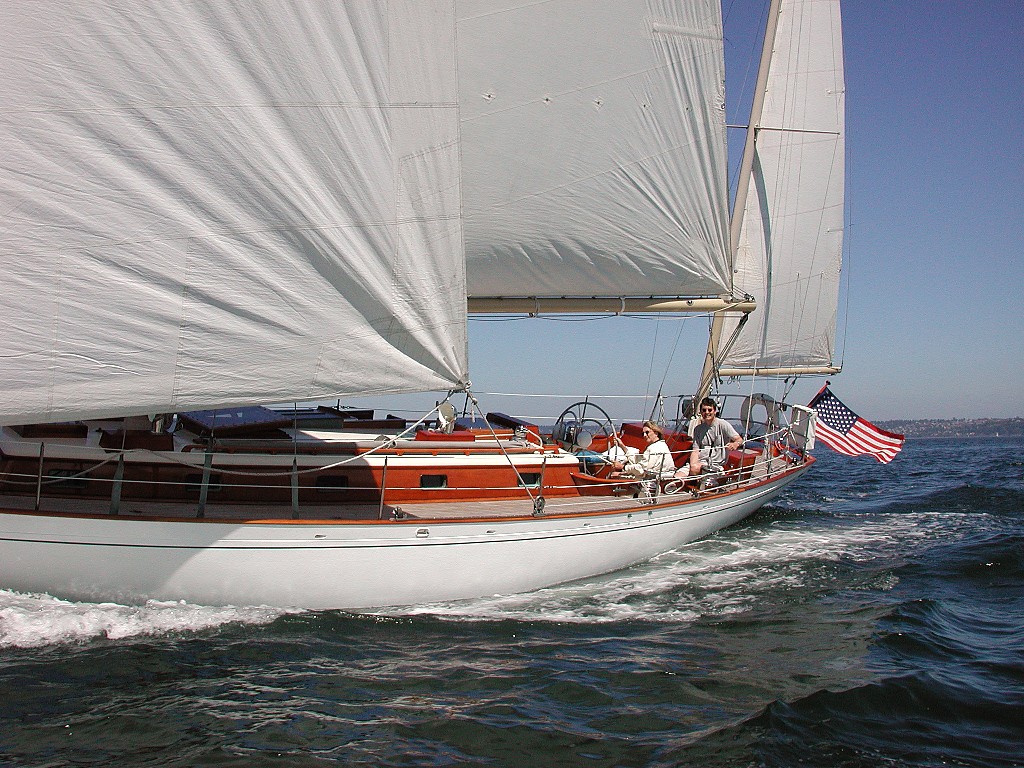 Built in 1937 by Moody Boatbuilders in Southampton England. Zest is a One Design sailboat famously winning the round the Isle of Wright Races of that day. Approximately 1/2 of Zests hull was saved. She has a complete new rig made of Sitka spruce and Spectra rigging.
Built in 1899
Bristol Channel Pilot Cutter
55" length
Built in Gloucester, UK
(original name: Solway, renamed Carlotta in 1907)
Restored in Brentwood Bay, BC, 2016-2017
Here is a link to an intereseting read about Carlotta
https://www.westwindhardwood.com/taproot/2017/10/romancing-the-carlotta/
Beginning in the fall of 2016 Carlotta arrived at the shop to be de-rigged and the work to begin. Carlotta being 117 years at the time we imagined we would find some wood to replace. In the end we spent 10,000 hour restoring her to her original beauty. It was important to the owner that Carlotta stay as historically original as possible. We achieved this to the satisfaction of the owner and historians alike. Restoring Carlotta was a dream come for us here at Abernethy & Gaudin.
Since the completion in 2017 Carlotta was transported to Southampton England by truck and ship transport vessel. She is now at Elephant Boatyard in Southampton where she is moored and maintained by the yard there.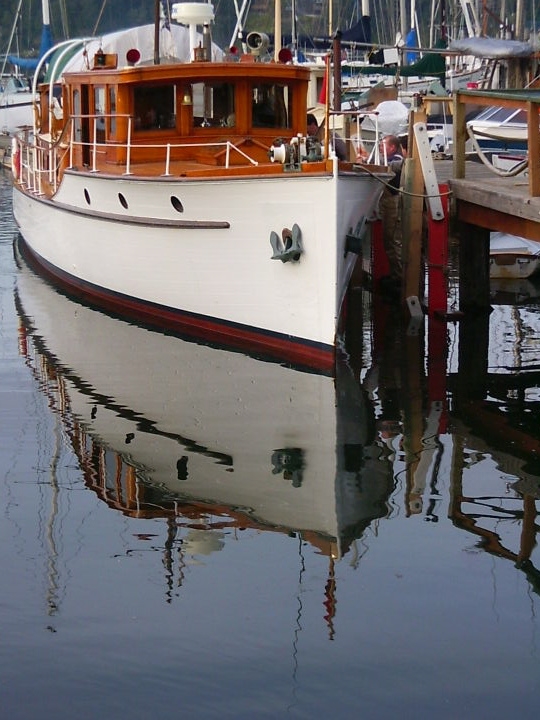 Euphemia
Built in 1927
Type of Boat
50' length / 11' beam / x' draft
Construction Method
Victoria, BC, Canada
Euphemia is a great example of a boat that will never get the title "restored" Since her beginning she has been maintained to a high degree. Every year a section of the boat would be serviced with great craftsmanship.
Teak Bird
Built in 1963
Designer BillGarden
50' length
Built in Hong Kong at the Cheoy Lee yard
Restored
Victoria, BC, Canada
TeakBird was a joy to work on. All the materials chosen by the customer were top quality and the craftsmanship was to be of equal standard. It was a perfect fit for us. During the restoration Teak Bird received a new John Deere engine, prop and shaft. All the tanks were built in stainless. All new deck beams, Carlins and solid teak decking. Basically the whole boat is new with the exception of the majority of the hull framing, planking and keel. She now lives in Seattle.